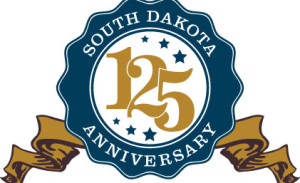 Throughout its history, South Dakota State University has made a major impact on the state of South Dakota. Not only from educating the thousands of South Dakotans who chose to attend college there, but also instructing many more through SDSU Extension.
State graduates have become prominent names in their fields—artist Harvey Dunn, entrepreneurs Stephen Briggs and Charles Coughlin, and politician Tom Daschle—to name just a few.
Many others have made a big impact on the state of South Dakota working behind the scenes, garnering a distinguished reputation but little national recognition.
This issue of State magazine takes a look at a handful of those people—state veterinarian Dustin Oedekoven; retired school superintendent Roger Fritz; Janelle Toman, a state government communications director; city engineer Greg Powell; family nurse practitioner Esther Preszler; and a pack of pharmacists from the Schmiedt and Wurtz families.
The challenge in this issue was not to write the stories, but to decide whom to feature. There are hundreds of other graduates with interesting stories to tell.
In training the next generation of scientists, educators and artisans, SDSU doesn't just equip a student with knowledge to get a job, it also sends to the communities of South Dakota and beyond its next crop of school board members, volunteer firefighters and civic leaders.
With degrees from six different colleges representing more than 175 majors, minors and specializations, 30 master's degree programs, 15 Ph.D. and two professional programs, SDSU has developed a vast curriculum catalog to complement the strong agriculture backbone upon which the university was founded in 1881. Briggs Library is holding its 125th year of existence as a member of the Federal Depository Library Program.
Leaders in agriculture
Agriculture remains the university's second-largest college, trailing only the all-encompassing College of Arts and Sciences.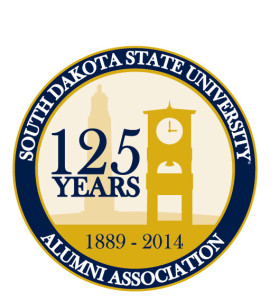 In addition to the College of Agriculture and Biological Sciences, the university fulfills its land-grant mission through the Agricultural Experiment Station, which partners with the U.S. Department of Agriculture, and SDSU Extension, which focuses on outreach to producers, consumers and youth.
From the roots set down by eminent botanist N.E. Hansen,  a list of Eminent Farmers and Homemakers dating to 1927 has been developed. They are names who personify the ethnic heritage of South Dakota—Vander Wal, Kleinjan, Chicoine, Nelson, Sanderson and Torvik.
They are people who have gone the extra mile and given unselfishly of their time, talent and leadership to enhance their churches, schools, homes and agriculture, resulting in a betterment of family, communities, the state and the nation.
Leaders in government, good deeds and more
Their attitude also can be found in the faculty at State, where nine distinguished professors serve in fields ranging from English to engineering.
From the classrooms of men like Bob Burns and J.P. Hendrickson have come the likes of former Gov. Mike Rounds, former U.S. Senate Majority Leader Tom Daschle and State Supreme Court Justice David Gilbertson.
Other faculty members have been equally influential in developing the likes of entrepreneur Jerry Lohr, philanthropist Barbara Fishback and banker Dana Dykhouse.
Through their contributions to the university as well as South Dakota and beyond, these graduates have become household names.
But to truly measure the impact of SDSU on South Dakota, persons need to look in the classrooms of their children's schools, in their co-worker's cubicles, in the lush East River fields and vast West River pastures, and at the research benches of laboratories in cities big and small.
The story seems to truly be told by the university's current advertising slogan: "Be great. Start here."
Dave Graves