Mike and Jennifer Hart's giving to South Dakota State University closely reflected the events that shaped Mike's undergraduate experience. Sigma Phi Epsilon fraternity and The Pride of the Dakotas Marching Band were the two major areas of interest.
A cause that hit close to home has launched them down a far more personal and ambitious path.
Five years ago, their then-3-year-old son, Michael V, was diagnosed with autism.
Each spring for the past three years, SDSU has hosted an autism awareness conference for educators, child-care providers and students.
The main sponsor is Michael's Journey, a fund created at the SDSU Foundation and inspired by the Harts' son Michael, now 8. The Harts saw a need for the conference as a complement to SDSU's early childhood development department.
"The prevalence of autism spectrum disorder—it's affecting more and more kids," Mike said. "The conference is equipping those young teachers with the skill sets that they need to identify it as well as teaching strategies. The more that we can do that, the more it will be beneficial to those kids and the parents of those kids."
According to a 2014 study by the Centers for Disease Control, 1 in 68 children has autism spectrum disorder, or ASD. The study identified ASD in 1 in 42 boys and 1 in 189 girls. That's a 10-fold increase in the last 40 years.
"Over the last five years, scientists have identified a number of rare gene changes or mutations associated with autism. A small number of these are sufficient to cause autism by themselves," said Mary Bowne, associate professor of early childhood education and human development who helps coordinate the autism conference. "Most cases of autism, however, appear to be caused by a combination of autism-risk genes and environmental factors influencing early brain development."
Just as there are many causes of autism, there are also many ways in which ASD manifests itself in children.
Jennifer notes that children with autism are often pigeon-holed as having meltdowns or screaming and not wanting to be touched. Michael, by contrast, was a snuggler who could play quietly for an hour with a ribbon. At 2, Michael still wasn't speaking.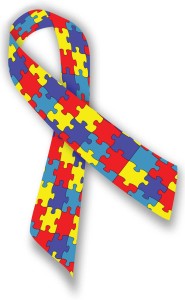 One of the keys for noticing Michael's autism was the educational backgrounds of his parents, both of whom have master's degrees in counseling from SDSU.
Mike earned his bachelor's in 1997 and his master's in 1999; Jennifer received her master's in 2002. The Harts say they were luckier than most parents of children with autism because they were plugged into various support systems through Jennifer's job as a counselor in the Brandon Valley School District.
The Harts started Michael's Journey to help people who work with children understand and recognize autism.
"Even from the standpoint of our first day-care provider, who has just an incredible heart, but no formal training in ASD," Mike said. "I don't even know if she recognized it or noticed it. That's an example of, had she gone through a program like this, maybe she would have been able to connect the dots a little better."
Parents seek advocates
Michael's Journey has focused on teaching educators about autism, not only for their use in the classroom but also for their interaction with parents.
"The more educators know, the more they'll be able to help parents," Jennifer said. "As a parent, you want to have an educator on your side that you feel is being an advocate for your child."
For the Harts, funding an autism conference aimed at educators isn't a reflection on Michael's experience in school. "I do think that in terms of what our school district offers, we really are reaping the benefits," Jennifer said.
Educating the educators will also help Michael, whose best shot at learning will be through being mainstreamed in a regular classroom.
"The more teachers are comfortable with autism and understand it, the more likely they are to want to keep kids in the classroom because they'll see the benefit of that," Mike said. "Even though there might be some challenges to work around."
Autism conference evolving
Co-sponsors of the conference include the Fishback Center for Early Childhood Education, the Family Resource Network, the Association for the Education of Young Children and the SDSU AEYC student group. A meeting the Harts had with Jill Thorngren, dean of the College of Education and Human Sciences, provided another perspective on the worth of the conference.
"She felt pretty strongly that any young educator going into the field now with any additional training as it relates to working with kids on the spectrum would make them more marketable," Mike said.
Headed for its fourth year in 2016, the conference now benefits from a steering committee made up of the Harts, Bowne, Kathy Schwartz of the Family Resource Network and Eric Kurtz, autism program director at the University of South Dakota. According to Kurtz, the conference is the only one of its kind in the nation.
"Our hope is that it becomes at least regionally, if not nationall, renowned," Mike said. "Our hope is that students can come year after year and that the content is different so that in four years of college they can come every year and learn more each time."
Thanks to a grant from the Larson Foundation, this year's conference will be held at the Children's Museum of South Dakota in Brookings March 14. Plans call for a full day of well-known speakers and hands-on activities. The 2016 conference will feature Professor Winnie Dunn, chairwoman of the department of occupational therapy education at the University of Kansas School of Health Professions.
The Harts are working with the SDSU Foundation on a financial plan for an endowment that will help fund the conference in perpetuity. Making that commitment wasn't difficult for the Harts.
"If it's something you're really passionate about, it becomes pretty easy," Mike said. "In terms of the financial commitment, working with the Foundation and working through the process was relatively painless."
No clear answers for Michael
As Michael's Journey changes through the years, so does the life of its inspiration. Michael's parents are hesitant to set concrete goals for their son because he has proven to be full of surprises.
"We weren't sure if he'd ever read; he started reading last year," Mike said. "His communication continues to get better and better. We have no idea what the limit will be, if any."
Their wishes for Michael are the same wishes of any parent for their child. They want him to be independent, work at a job, and have people who are close to him.
According to Jennifer, calling the fund they created Michael's Journey was a perfect reflection of their family's experience.
"We don't have an end goal because every day we're surprised by new things ­—new things are learned in the world of autism or Michael learns a skill we didn't think he was going to get," Jennifer said. "Every day is different—literally, it's a journey."
Dana Hess