We begin each summer by welcoming the newest members of the alumni ranks as graduates take the degree they earned and move to the next chapter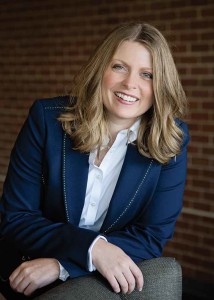 in life. At commencement, a later verse than most of us can recite from memory of "The Yellow and Blue" projects how many of us feel as they join our ranks:
"Then forth to a bold life of action,
"Both stirring and grand for all … "
Seems like a fitting charge to the newest ambassadors of the education received at South Dakota State.
Leaving college runs the spectrum of emotions from those who are ready, to those that have already extended their checkout by a year or two, to those who are sad to leave but are excited about the adventure ahead that presents the promise of challenges to overcome. It is with those challenges in mind that we send them out, invite them to join our alumni ranks and believe that they can bring about the change needed. They will be the ones to make sure the roads and bridges we travel on are safe. They will be the ones who make sure there is enough food to feed the world. They will be the ones who will care for us in our struggles and work to prevent them in the future. I have high hopes for these graduates because I have watched the classes before them go out in the world and do these things and so much more.
While they leave us now, we also need them to come back, just like we need all of you to come back. Come back to share your talents, knowledge and stories with the next generation of Jackrabbits. We need you to come back to see how "The College on the Hill" has changed and how through all these changes the spirit of State hasn't changed. The can-do attitude, the ability to leave your mark no matter where you started, the spirit of the Hobo to embrace adventure, the fun-loving approach to making sure hard work is done well—these are still the cornerstones of life under the Campanile.
Today
"We come from the Sioux and Missouri,
"The Cheyenne and the Jim,
"From pine-clad peaks of the Black Hills,"
and from points beyond the border of our state and nation.
We need you to fly the flag high, in the spirit of the Flag Rush (spirit, the Alumni Association does not endorse a resurgence of the early contests to fly class flags from the highest points on campus), no matter where you plant your flag. There is a pride that comes from hailing from a school whose band is named The Pride of the Dakotas, share it! If you can't come back to campus, let us know how we can help you bring together the Jackrabbits in your area to celebrate "the school that serves us well."
We are building a new place for you to call home and hopefully when you read this publication this time next year, we will be preparing to welcome you to this new home. In this issue, you will find ways to leave your mark on this new home.
With loyal hearts so true,
Andi Fouberg
President &CEO
SDSU Alumni Association