SDSU lost a friend and a champion with the death of President Emeritus Robert T. Wagner.
Wagner and SDSU were linked throughout most of his life. He earned his Ph.D. in sociology from State in 1972. Wagner served as an administrator and faculty member, earning an appointment as the institution's seventeenth president in 1985—a position he held until 1997.
Prior to his presidency, Wagner earned legendary status as a professor at SDSU by teaching the Marriage 250 class. The class enrolled almost 1,200 students a year in three sections, filling every seat in Rotunda D—the largest classroom on campus. Wagner then spent two years as an assistant to the vice president for Academic Affairs and a year of service as a vice president at Dakota State College in Madison before his appointment as president of SDSU in 1985.
As president of SDSU, Wagner led the Visions for the Future campaign from 1994 to 1998, which exceeded its goal of $50 million, raising $52 million and laying the groundwork for the current $200 million It Starts With State campaign.
"During his tenure as president, Robert Wagner was instrumental in launching SDSU's first capital campaign," says Jack Krull '60, chair of the SDSU Foundation Council of Trustees.
Krull notes that among Wagner's initiatives was an intensified emphasis on the University endowment as an increasingly important contributor to the sustained expansion of the institution. During his tenure as president, the University added more than 380,000 square feet of new facilities including the Northern Plains Biostress Laboratory, Berg and Bailey residential housing complexes, and the Animal Disease and Diagnostic Laboratory.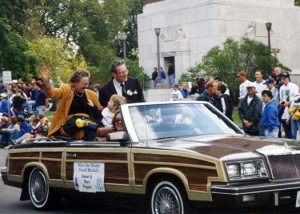 Those projects got intense scrutiny from Wagner.
"He did not jump quickly," recalls Chuck Cecil, who served as assistant to the president, "but thoroughly studied the issues before him."
According to Cecil, Wagner accomplished that study with an inclusive management style.
"Dr. Wagner always sought the advice and asked for the opinions of faculty members and a host of others before reaching decisions on matters related not only to the academic side of University administration, but on other aspects of managing the larger university with responsibilities also in the Cooperative Extension area and the Experiment Station," says Cecil.
Wagner and his late wife, Mary, were honored in May 2010 when the Nursing, Family and Consumer Sciences and Arts and Sciences Building at SDSU was renamed Wagner Hall in their honor.
A scholarship also honors the Wagners. Friends and former students who wish to honor their memory can contribute to the Robert T. and Mary K. Wagner memorial scholarship fund at SDSU. Gifts may be made online or mailed to the SDSU Foundation at 815 Medary Avenue, Brookings, SD 57006.
A Sioux Falls native, Wagner graduated from Washington High School before earning a degree in philosophy from Augustana College in 1954. He married Mary Wagner, a native of Howard, that same year before moving to Evanston, Illinois, where he was a student at the Seabury Western Theological Seminary.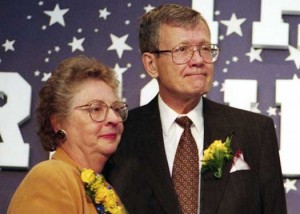 The couple eventually moved back to South Dakota where Robert Wagner earned his Ph.D. at SDSU. Upon retirement from SDSU, the Wagners moved to their home in the Black Hills near Keystone. Mary Wagner died in 2004.
In recognition of Robert Wagner's achievements as an educator and administrator, he was awarded a Doctor of Humane Letters from Augustana College in 1994, a Doctor of Public Service to SDSU and the state of South Dakota by the South Dakota Board of Regents in 1998, a Doctor of Humane Letters by the University of South Dakota in 2001, and a Doctor of Divinity by Seabury Western Theological Seminary in 2002.
Survivors include a son, Christopher Wagner, Geneva, Switzerland; a daughter, Andrea Radke, Irene; four grandchildren; his stepmother, Ann Wagner, Sioux Falls; and three brothers, Peter Wagner, Sibley, Iowa; John Wagner, Sioux Falls; and Tom Wagner, Omaha, Nebraska.