Wolsey to Washington
A big move to Washington, D.C., after graduating from South Dakota State University, has proven to be an adventurous one for Spencer Chase.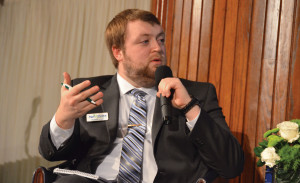 Despite graduating in May 2014, the journalism alum has created quite the resume. As an associate editor for Agri-Pulse, Chase writes news stories and broadcast reports for its weekly newsletter and website. The publication primarily reports on agriculture policy.
"We keep an eye on the commodity markets, but most of our reporting is on things like Capitol Hill, government agencies like USDA and EPA, and the lobbying by ag groups here in town," Chase said.
Having experience in both print and broadcast, Chase creates videos, radio articles, print stories and also takes photos. He likes having the ability of working in both mediums.
During his time with Agri-Pulse, Chase traveled to Cleveland for the GOP convention and has been featured by other news organizations, including C-SPAN. His latest assignments include identifying the Trump administration's priorities and how they will affect the agriculture industry.
Coming from his hometown of Wolsey, Chase said that being in D.C. is challenging, but that there is always something new.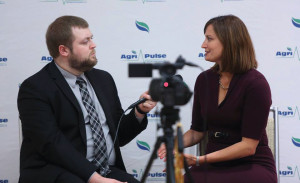 "Keeps you on your toes … Honestly, I kind of like it. I came out here to learn," he said. "I get thrown into the deep end to see how I'd do, and I like it
that way."
Chase said D.C.-based reporters need to know how Washington works mechanically. During that process, he said his greatest challenge is getting to know the people who are the movers and shakers. Finding credible information and knowing the history and context of issues also make the job difficult.
Despite the obstacles he has faced so far, he said a former professor, Jim Paulson, gave him the skills to best prepare him for his reporting career.
"You were expected to pull your weight in class," Chase said. "We were expected to have a diverse experience."