September 1 was a very busy day at the University Bookstore on campus as that date saw the debut of 1881 Vintage, an apparel and merchandise line designed to sell nostalgic and retro styles representing the university. Part of the launch includes items with the "old Jackrabbit" to be sold through December or while supplies last.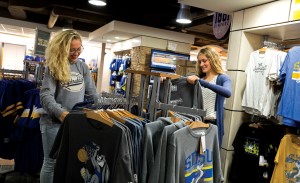 At one point, the University Bookstore was getting three online orders each minute, not counting the saales taking place in person. Despite ordering twice as much product as planned, three styles were sold out by 10 a.m.
"The release of the 1881 Vintage line sparked a great reaction among customers both in the University Bookstore and online," said Amber Healy, the assistant director of the University Bookstore. "We heard a lot of comments from customers, particularly about re-issuing items with the old rabbit logo. I can't tell you the number of times we heard comments about how it was such a great decision to have some of these designs and recognize the 10-year anniversary of the current logo."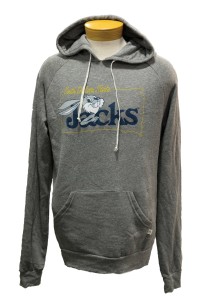 The designs were created by University Marketing and Communications.
"South Dakota State has a rich history and tradition that connects so many people throughout the state and beyond," said Mike Lockrem, director of University Marketing and Communications. "The opportunity to launch a new line of clothing to capture that history while incorporating it with the previous Jackrabbit is something our fans, students, faculty and staff appreciate."
Find your gear at: jackrabbitcentral.com/vintage.