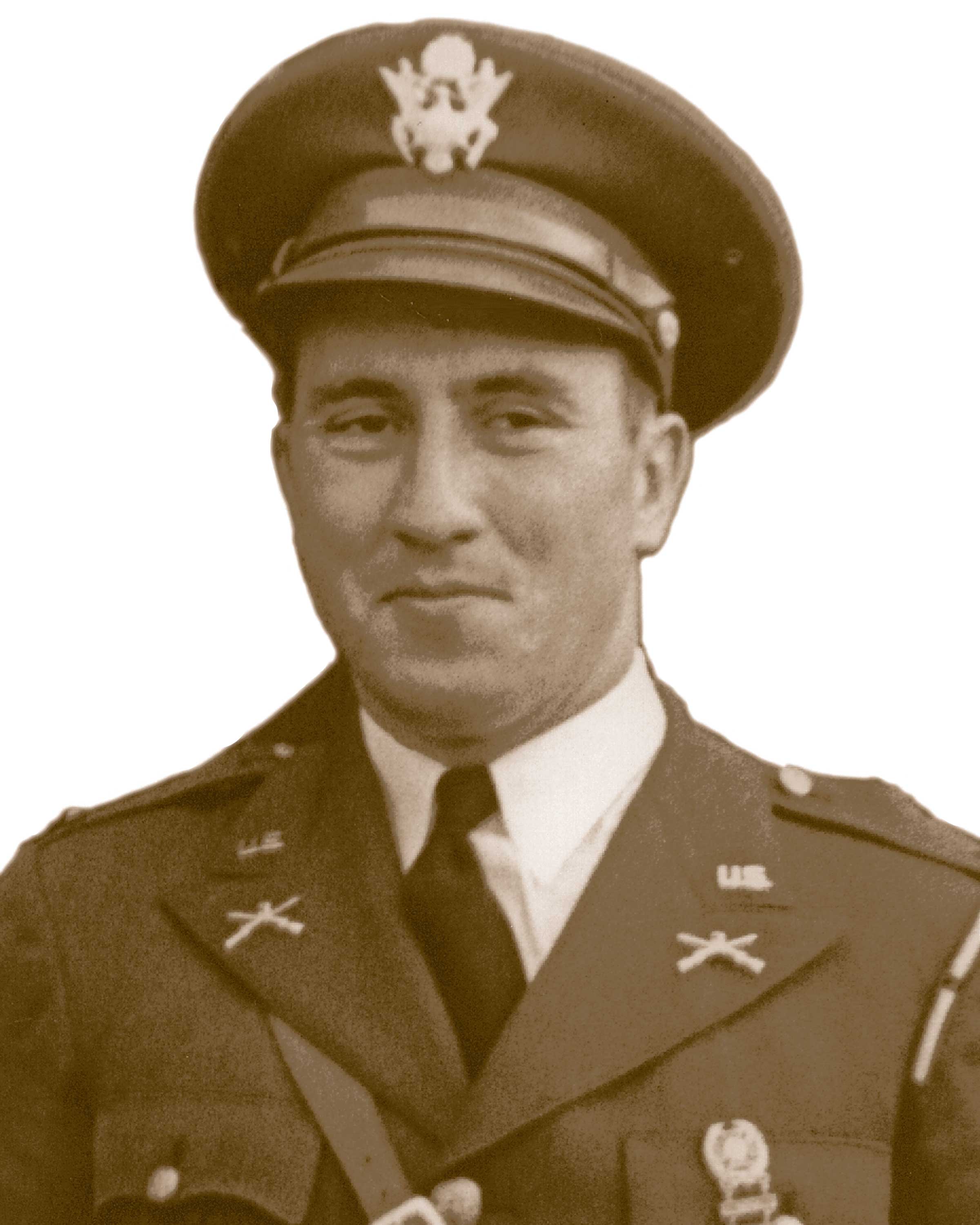 When Willibald C. Bianchi was awarded the Congressional Medal of Honor "for conspicuous gallantry and intrepidity above and beyond the call of duty," he became the only South Dakota State University graduate ever to receive the military's highest honor. Bianchi was awarded the Congressional Medal of Honor for his bravery in battle prior to the fall of the Philippines during the early stages of World War II.
On Feb. 3, 1942, near Bagac, Bianchi volunteered to lead part of a rifle platoon that was ordered to wipe out two strong enemy machine gun nests. He was wounded early in the action when two bullets passed through his left hand. He didn't stop for first aid, but discarded his rifle and began firing a pistol. He located a machine gun nest and silenced it with grenades. After being wounded a second time by two machine gun bullets through his chest muscles, Bianchi climbed to the top of an American tank, manned its anti-aircraft gun and fired into the strongly held enemy position until he was knocked off the tank by a grenade blast. Despite this third severe wound, Bianchi succeeded in weakening the Japanese position so that it was readily captured by infantrymen with little or no loss of life.
After just one month of recuperation, Bianchi returned to action and was promoted to captain. On April 9, 1942, Bianchi, a New Ulm, Minnesota, native, was captured along with 75,000 other members of the American and Filipino Forces. He survived the famous 65-mile Bataan Death March.
Bianchi died Jan. 9, 1945, when friendly forces bombed an unmarked prison ship in which he was being transported. He was 29.