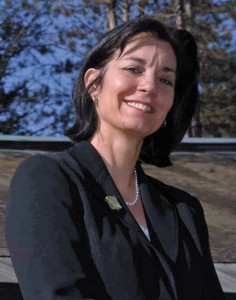 Jaime Nolan-Andrino, who had been director of the Office of Multicultural Affairs at the University of Massachusetts, began work as director of diversity at SDSU July 15.
Prior to that, she served as associate dean for diversity at Colgate University and directed the operation of ALANA (African, Latin, Asian, Native American) Cultural Center on the Hamilton, New York, campus.
Before she moved east, she spent nine years in various positions at the University of Minnesota in Minneapolis, seven of those as special assistant to the vice president for multicultural affairs. She also taught as an adjunct instructor at three universities and earned her bachelor's and master's degrees in American studies from Washington State University.
The SDSU diversity director reports to the University president.