Eluned Jones, a professor of agribusiness and food industry economics, was announced in May as the new head of the economics department at State.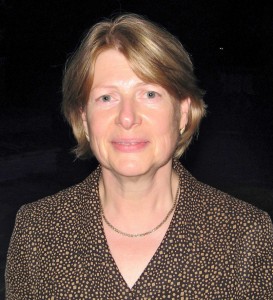 Professor Evert Van de Sluis filled the position from January 2008, following the retirement of Dick Shane after ten years, until stepping back to a faculty position in February 2011. David Hilderbrand then served as interim department head. Van de Sluis continues on the faculty.
Jones was at Texas A&M for nine years. Her positions included chair of the Intercollegiate Faculty of Agribusiness, director of the Master of Agribusiness Degree Program, and Faculty Senate Executive Committee member.
She served in the department of agricultural and applied economics at Virginia Tech from 1988 to 2002.
Jones holds a bachelor's degree in horticulture and business management from the University of Bath in the United Kingdom (1977), a master's degree in horticulture from North Carolina State (1979), and a doctorate in agricultural economics from Texas A&M (1987).