Bel Brands, Boys and Girls Club, SDSU partner to educate children about making healthy food choices
Imagine your 8-year-old bringing home a recipe for mac and cheese that calls for butternut squash and whole wheat noodles?
The scenario is only a small portion of  a much larger piece regarding a nutrition program titled Edible Excursions: A Journey to a Healthy You.
"It's making little changes where it's simple and the kids still like it," says Angela Hazel. "It might give the parent a little more of an idea of how to take nutrition to the next level rather than doing what they are used to."
Edible Excursions is a curriculum that is being developed by Hazel along with fellow students Kelsey Johnson and Amanda Lambrechts. They are dietetic students in the department of health and nutritional sciences at SDSU.
They each received paid internships through Bel Brands USA to conduct research, write a curriculum from scratch and run a pilot program at the Boys & Girls Clubs in Brookings and Flandreau. They received guidance and support from staff members at each club.
The program, which was created for kids ages 8 through 12, is designed to help youth make informed nutrition choices now and throughout their lifetime.
Bel Brands USA, headquartered in Chicago, is building a new 170,000-square-foot manufacturing facility in Brookings to produce its Mini Baby Bel cheese. The facility is expected to begin operations sometime in 2014.
Giving back to community
According to Kimberly Mulcahy, Bel Brands USA communications manager, nutrition is at the heart of the company's mission.
"Our goal for this program is to create lifelong learners of healthy eating and help youth and families understand the benefits of incorporating healthy portions and nutritious food and snack choices into their daily lives.
"As a new member of the Brookings community, we felt this was a meaningful way for Bel Brands USA to get involved and begin to give back to the local community."
The Edible Excursions curriculum is being written to feature nine food lessons with one lesson per week.
"In this program the youth will learn that nutrition is a journey with many choices," says Hazel. "The choices they make will have an impact throughout their life."
Hazel is the family and community nutrition outreach intern for the project. Johnson is the youth nutrition program intern and she assists Lambrechts, the nutrition curriculum development and evaluation intern, in designing lessons and activities for the youth.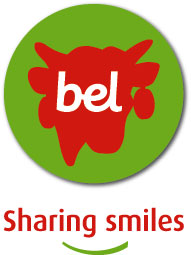 They began the research phase of the project in November and have since followed through phase two to begin writing the curriculum. The interns introduced the first lesson in April and began to pilot the program at the Boys & Girls Clubs in Brookings and Flandreau.

"We decided to do this curriculum because we saw a need for it," says Johnson. "There's a lot research that goes into this. There aren't a lot of curriculums out there aimed at this age group. We're really hoping they will have fun and learn about nutrition along the way."
Family is important part
Prior to the first lesson, multiple successful focus group sessions were held to gather information.
"The kids were extremely intuitive of things that I thought they would never know about," says Hazel. "One asked how vegetarians get protein if they don't eat red meat, so clearly they are very curious about health and nutrition.
"They do get nutritional education in school, but it's very limited. There is definitely a need for this type of curriculum."
Some of the primary activities in the first lesson are blindfolding the kids and having them do a taste test or making a "junkyard snack" where they are provided with ingredients to make their own snack.
Each lesson will focus on different topics and each includes the family in the learning process, according to Hazel.
"One of the main things we wanted to focus on while writing the curriculum was including the family," she says. "You can teach an 8-year-old how to eat healthy, but they usually aren't the ones making the food choices and purchases at home."
As part of the curriculum, family nights enable children and parents to learn together. In addition, continuing education materials are sent home so parents can stay involved.
"We not only want to educate the youth, but also to reinforce good eating habits as a family," says Hazel. "We are aiming for the youth to make healthy choices and have the knowledge of eating healthy in the home environment."
"Each lesson is all-encompassing concerning nutrition and healthy lifestyle choices," echoes Lambrechts. "We want to relay that early in life."
National bound
According to Johnson, the curriculum was designed not to resemble a school format.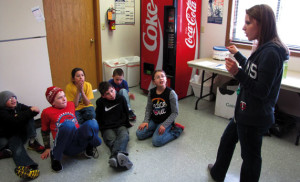 "We wanted to make it very interactive where the kids can do a lot of hands-on things and still incorporate information about good nutrition."
The children are encouraged to keep a journal and "passport" throughout their excursions, too.
"If they try a new food, they write down the recipe," notes Johnson. "They use stickers to record their journey, showing where they've been and how far they've come."
Mulcahy points out that if Edible Excursions proves successful, Bel Brands USA will take the program nationwide.
"We are delighted with the outcome and look forward to hearing how the first few pilot courses go. It is our vision to see Edible Excursions grow from a local program to one that can be adapted and implemented into other Boys & Girls Club programming around the country."
Kyle Johnson