South Dakota State University's online mass communication master's degree continues to receive honors. It received the 2014 University Professional &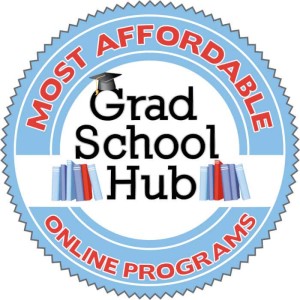 Continuing Education Association Central Region Innovative Program Award and then was ranked No. 1 in the 2015 Best Online Communication Master's Degree by GraduatePrograms.com.
GradSchoolHub.com ranked South Dakota State No. 8 in the list of most affordable online master's degrees in communications. The firm noted the program's course diversity as it selected schools based on accreditation, ranking with major publications and tuition rates as published by NCES College Navigator.
"It's not surprising to be on this list of most affordable online master's degree programs in communication. Most of our students from outside South Dakota note that they selected our program because of its flexibility, quality and cost," said Lyle Olson, graduate program coordinator. "This recognition adds a practical aspect to other honors our online M.M.C. degree has received since it started in 2009.
"The 30 programs on the list include a wide variety of degree options, but ours is one of only two specifically in mass communication," Olson continued. "In addition, we remain the nation's only fully online accredited M.M.C. program. So, along with affordability, our program is distinctive."
GradSchoolHub.com examined 77 accredited colleges and universities that offered at least one online master's degree in communications. It narrowed the pool to schools ranked by major publications like Forbes magazine, The Princeton Review and U.S. News and World Report.
SDSU's program is designed for working journalists and professional communicators who want to improve their skills and knowledge of the industry. Online classes are delivered 24/7, with course materials available at all hours of the day. Online classes include cross platform storytelling, crossplatform campaigns, introduction to mass communication, media administration and management, media law case studies, opinion writing and social marketing for health and behavioral change.
Currently, approximately 40 students are enrolled in the program. The online program has 45 graduates from 16 states with an average age of 35.