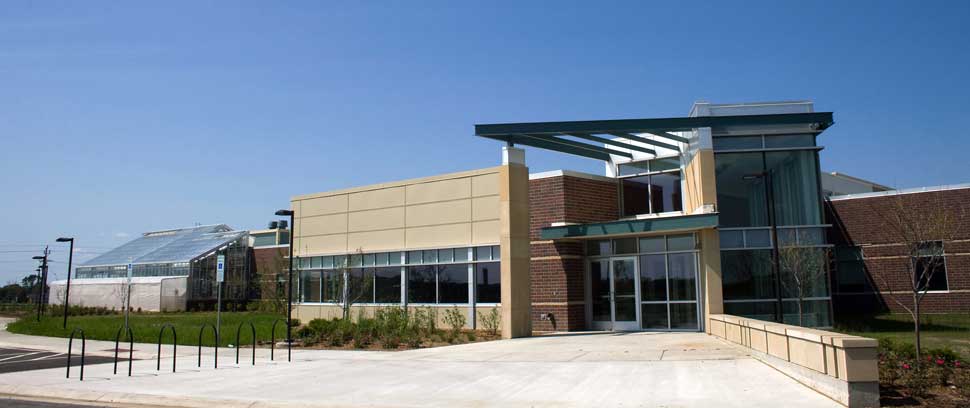 The SDSU Seed Testing Lab has taken root in the new $6.5 million Seed Technology Laboratory, which was dedicated September 18.
The laboratory is the second building on the SDSU Innovation Campus, the only university-affiliated research park in South Dakota, and will bring all components of seed development together in one location, says Sue Blodgett, head of the SDSU Plant Science Department.
The new facility will house the South Dakota Crop Improvement Association, the SDSU Seed Testing Lab, the Crop Quality Lab, and molecular biology/genomics and bio-containment laboratories. There also will be a greenhouse.