The new leader of SDSU's Technology Transfer Office hopes to build on the office's past successes to ensure the continued robust pace of research at SDSU as well its contributions to economic development.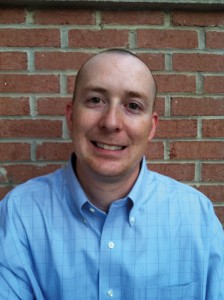 Patent attorney William Aylor began leading the technology transfer office Aug. 6. He comes to SDSU from the Office of Technology Transfer at West Virginia University Research Corporation in Morgantown.
SDSU's Technology Transfer Office manages and commercializes intellectual property derived from the work of SDSU employees. Examples of intellectual property include inventions, copyrighted materials and plant varieties. As the director, Aylor will help the Office of Research and Sponsored Programs to establish university/industry collaborations, evaluate the commercial potential of intellectual property and take the necessary steps to commercialize university ideas.
The position enables continued progress in science- and technology-based discoveries at the university, according to President David Chicoine.
"The technology transfer function connects research laboratories to the marketplace," Chicoine said. "I look forward to Will's leadership on research and commercialization matters working with our faculty and also serving as a resource for researchers at other Board of Regents institutions."
Like most patent attorneys, Aylor has a scientific background with a bachelor's degree in chemistry and a master's degree in microbiology. He earned his law degree at West Virginia University.
Established in 2008, the SDSU Technology Transfer Office set a record for intellectual property disclosures in fiscal year 2011 with 63, up 37 percent from the previous year.
Since its inception, the office has generated income of more than $3 million from the commercialization of SDSU intellectual properties.