An alternative energy researcher at SDSU has been named the interim director of the North Central Center of the Sun Grant Initiative. The center is based at SDSU.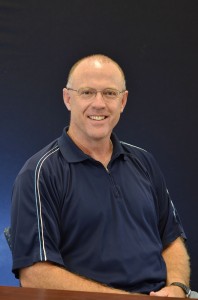 Professor Vance Owens, a member of the plant science faculty for 16 years, replaces James Doolittle, who became associate vice president for research.
Authorized in the 2002 Farm Bill, the Sun Grant Initiative united a network of land-grant universities and federally funded laboratories charged with developing plant materials that can be used in the production of fuels like ethanol and biodiesel as well as a vast array of other products.
"Dr. Owens has been a key part of the Sun Grant Initiative since its inception," says Kevin Kephart, vice president for research at SDSU. "Dr. Owens' research program has focused on establishing proper agronomic management practices for several potential dedicated energy crops such as switchgrass, prairie cordgrass and cup plant."
According Owens, who earned his doctorate in 1996 at the University of Wisconsin-Madison, he first became interested in the field in 1999 by studying the use of native grasses on marginal land.
"It's a natural progression," Owens said of his move from the research lab and classroom to the administrator's chair. "Now it's my job to promote renewable energy." As the director of the North Central Center, Owens will facilitate university research in 10 states: Iowa, Illinois, Indiana, Minnesota, Montana, Nebraska, North Dakota, South Dakota, Wisconsin and Wyoming.