Niels Ebbesen Hansen continues to be recognized for his plant contributions years after his death. The former professor of horticulture at South Dakota State College and Brookings resident was among 10 recognized at this year's South Dakota Hall of Fame.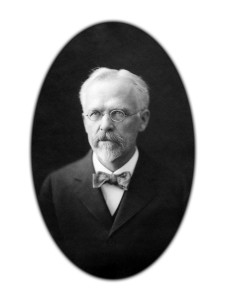 Hansen was honored for his life's work of finding plants that grow well in cold and drought conditions. After taking a position at South Dakota State College in 1895, Hansen made eight plant explorations of Europe, Russia, Siberia, China and Canada. He traveled thousands of miles for more than 40 years to find plants with genetic traits that might adapt and thrive on the Northern Plains.
Hansen actively pursued growing trials of these plants around South Dakota. More than 400 varieties of plants resulted from Hansen's introductions. Several varieties can be found around campus. The Scotch elm and English white elm found outside Morrill Hall (former Administration Building) and the Communications Center are the only samples of those varieties on campus.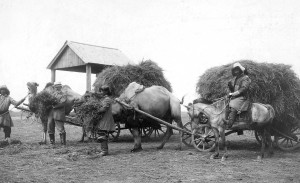 Across Campanile Avenue, in Rotunda Green and in what once was the horticulture garden, are an American elm and a cork tree. The late and common lilac varieties found nearby are also Hansen plantings.
Hansen, known as the Burbank of the Plains, served as professor of horticulture at State from 1895 to 1937 and continued to be active in horticulture research until shortly before his death in 1950 at age 84.
Hansen Hall, the residential life facility on west campus, is also named for him.