The executive director of the Beef Improvement Federation is the new head of animal science.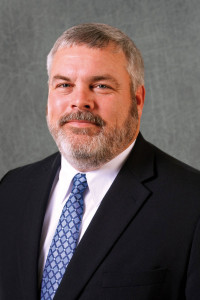 Joe Cassady's selection was announced in early January with his appointment effective June 22, pending approval by the South Dakota Board of Regents.
Cassady has a bachelor's in animal science from Iowa State University in 1993 and his master's and doctorate (1999) in animal science from the University of Nebraska-Lincoln.
Before joining the Beef Improvement Federation, Cassady taught animal science at North Carolina State University, where he continues to work in his role with the federation.
Cassady also has worked as a research associate in genetics and breeding for the Agricultural Research Service with the U.S. Department of Agriculture at the Meat Animal Research Center in Clay Center, Neb.
Cassady replaces Clint Rusk, who served from 2009 until June 2012, when he left to become head of animal science at Oklahoma State.
Don Marshall, associate dean of the College of Agriculture and Biological Sciences, is serving as interim department head.