Legendary commander didn't forget his year at State
Omar Nelson Bradley's time at South Dakota State is but a blip in his career and that of the university.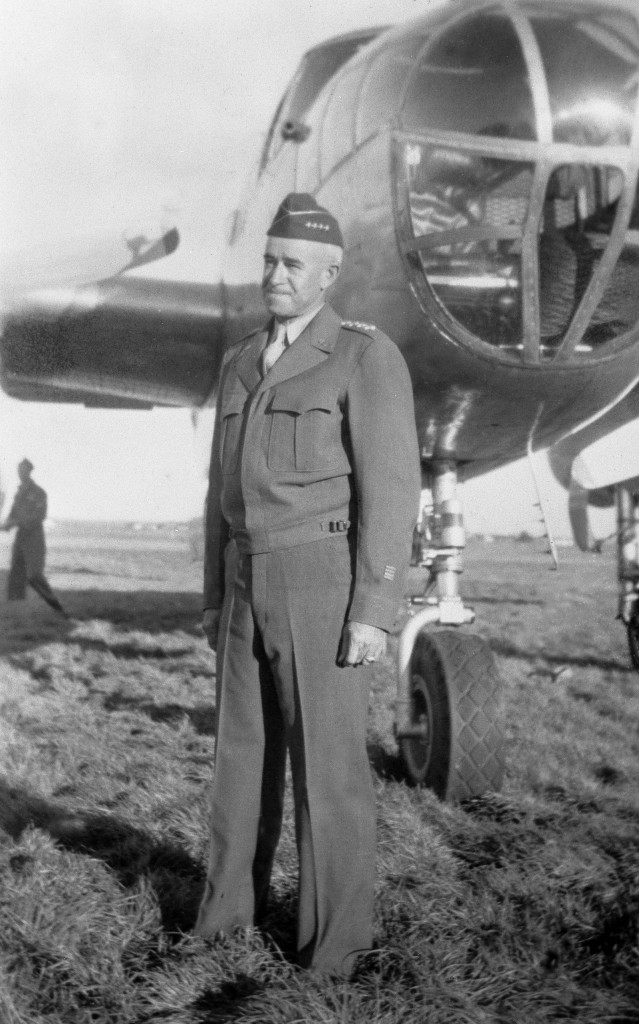 However, he never forgot the place whose weather he said "gets colder than Billy Hell." And, of course, South Dakota State has never forgotten its tie to the five-star Army general who lead more than a million troops in World War II and commanded the D-Day invasion at Normandy.
Bradley was the assistant professor of military science at State from September 1919 to September 1920.
The Clark, Mo., native was born Feb. 12, 1893, in a cabin to a school-teaching father. He was a star baseball player on his high school team, and then worked for the Wabash Railroad before being encouraged by his Sunday school superintendent to apply to West Point.
He graduated from the U.S. Military Academy in 1915 and was assigned to the 14th Infantry, which was stationed in Yuma, Ariz.
In his memoirs, "A General's Life," Bradley wrote that he got his assignment to come to Brookings on Aug. 25, 1919.
Leaving a legacy at State
In late August 1920, Bradley received a telegram ordering him to report to West Point "without delay" as a math instructor. When Mary and Omar Bradley loaded their Dodge and left town Sept. 11, 1920, the future general left behind a lasting legacy.
The 1921 Jack Rabbit yearbook stated, "Not only has he organized the battalion and brought the drill to cover a larger scope of military tactics than ever before, but he has spent much time and energy in promoting the physical welfare of the students.
"This he has done by organizing classes in boxing and wrestling. He has also taken an active part in coaching athletics and has won a place in the esteem of every State student."
The 1920 Alumnus magazine stated that no military instructor had a greater impact on the lives of young men at State than Bradley.
Leaving a legacy in United States
Few could equal his impact on the U.S. military.
Bradley was one of only five men to wear the five stars of a general of the army, a rank created during World War II. The others were Dwight Eisenhower, H.H. Arnold, Douglas MacArthur and George C. Marshall. The rank allowed the general to keep active duty status.
So when Bradley died April 8, 1981, in New York City at age 88, his 69 years of active duty was the longest service of anyone in U.S. history.
On Aug. 15, 1945, President Harry S. Truman appointed Bradley to direct the Veterans Administration. In 1948, Bradley succeeded Dwight Eisenhower as Army Chief of Staff. The following year, he was selected as the first chairman of the Joint Chiefs of Staff.
His last major appearance was at President Ronald Reagan's inauguration in January 1981.
Dave Graves