Our students deserve no less.
University focused on continuing land-grant mission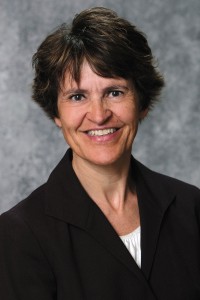 As we approach the 150th anniversary of the Morrill Act, I am reminded that our land-grant mission is about access and student success.
We were created to provide an education for all who could benefit from advanced learning. Student success refers to the ability of our students to learn, persist and graduate. A long history of research has identified the attributes of classrooms in which students are more likely to succeed.
These can be described as
•    Setting high expectations for learning on the part of faculty and students,
•    Providing support students need to achieve expectations,
•    Assess performance and provide frequent feedback, and
•    Involvement or engagement in and outside the classroom.
We have heard the calls to boost productivity in U.S. higher education because education plays a critical role in the economic competitiveness of our nation. America's and South Dakota's economic health depends on additional college-trained workers.
For more than 40 years access to higher education has improved and college enrollments have swelled from nearly 9 million in 1980 to more than 20 million today. The same is true at SDSU where our enrollment has increased 46 percent since 2000.
While enrollments have more than doubled, overall college completion rates have increased only slightly. Only about one-half of all college students in the U.S. earn a degree within six years. At SDSU, the graduation rate is slightly higher, about 56 percent in six years.
Student Success Model
If we hope to graduate more students, we must improve success in and outside of the classroom, particularly during the student's first year, where retention is the most challenging. To accomplish this, our campus was challenged to think about the unique developmental needs of each year of the undergraduate experience and tailor our approaches.
Year 1 is about acculturation — helping students to connect, feel "at home" and not only understand but also love the campus … with its resources, traditions and practices.
To address acculturation needs, the first-year experience has been developed with a first-year advising center, living/learning communities, early alert and a first-year seminar to provide a comfort zone and create a firm backbone for freshmen as they (at times) flounder or doubt their ability to succeed.
The sophomore and junior experience is about alignment — making sure students have found the right major. Along with this comes connecting students firmly to faculty, who can teach and mentor them.
Setting rigorous academic expectations, including the Honors College curriculum or other "deep learning" experiences such as undergraduate research, service learning, and study abroad, are part of this experience.
Cocurricular opportunities for leadership development also are very important for the alignment years, thus the creation of LEAD STATE, a leadership program targeting sophomores.
The senior year is about launching — helping students to hone their job-ready skills and getting them ready to go.  This is where we prepare students through powerful culminating experiences such as a senior capstone, and provide real-life job experiences through student teaching or an internship. In addition, continued refinement of job-seeking skills and networking with employers and alumni ensure that students leave ready for the world of work.
Our ultimate goal is to uphold the land-grant tradition by opening our doors wide and then providing a quality education, opportunities for student engagement, and graduation at or near four years. Our students deserve no less.
Laurie Nichols
Provost