When Sue Hawkins was a student at SDSU the only thing she knew about Nestlé was Nestlé Toll House Chocolate Chips and Nestlé Crunch.
Now she knows much more about the world-famous company based in Vevey, Switzerland.
The 1993 graduate with a degree in dairy manufacturing is the group leader of the material and recipe management team, which provides support to product developers in factories all around the world. The team also ensures that all new products launched worldwide are compliant with local country regulations.
Hawkins is a long way from her hometown of Lawler, Iowa, but working for the largest food company in the world based on annual revenues of $1.1 billion certainly ranks up there with coveted occupations.
"I really enjoy working for Nestlé," says Hawkins, whose company has operations in 86 countries making everything from baby food and dairy products to pet foods.
"It is a very large company but it doesn't feel like one. I guess you could say that it's a dream job to work for Nestlé based on the history, tradition and its diverse range of products throughout the world."
Father's help leads way
It was fate that would lead Hawkins to the land of the Alps.
As a freshman in high school, she had a class assignment to interview a person who had a career that she was interested in, so she sent questions to an accountant who never responded.
Needing to complete the assignment, Hawkins told her father, Louis, about her dilemma. Since he worked for the dairy industry as a truck driver, he contacted the USDA dairy inspector of milk powder and asked him if he would be willing to respond to his daughter's questions.
The inspector agreed and it turned out even better for Hawkins because he happened to be an SDSU graduate with a dairy manufacturing degree.
"Completing that interview sparked my interest in dairy manufacturing and attending SDSU," she recalls.
Hawkins began to explore the field and realized it was a good fit for her interest in math and science. Plus, she knew in the food industry many foods contain dairy ingredients.
"In the summer before my senior year my family and I visited the SDSU Dairy Science Department," she says. "The visit confirmed my interest, even though it was the first time I would be a long way from home."
Hawkins enrolled in dairy manufacturing and stayed the course. During the summers, she worked at dairy plants that specialized in mozzarella cheese, ice cream, fluid milk and cultured dairy products.
Climbing success ladder
Hawkins' first job out of college was as a quality assurance supervisor at Kerry Ingredients in Beloit, Wis. Two years later, she began her long association with Nestlé at three U.S. locations: Jacksonville, Ill., as a food technologist from 1995 to 1997; Eau Claire, Wis., as a quality assurance analyst from 1997 to 2000; and Glendale, Calif., as a senior procedures analyst from 2000 to 2002.
It was September 2002 when she left Glendale and in a matter of days landed in Switzerland for the first time as a specs team member at Nestlé's business technology center.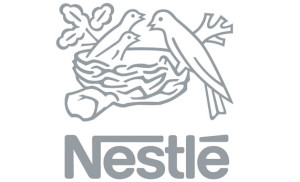 She took up residence in Vevey, which is in the French-speaking part of Switzerland. Hawkins says she enjoys being exposed to a variety of Swiss festivals that are held throughout the year, including one she can relate to: the celebration of watching cows being taken up to the alpine pastures during the spring and summer and the herd's return from the mountains in the fall.
Hawkins has been steadily advancing her career. After four years as a specs team member, she became a member of the center's regional quality assurance laboratories project team. Just one year later, she was named a meals and drinks recipe specialist at the Nestlé Nutrition Center.
SDSU provides skill set
In spring 2009, Hawkins was sent to Fremont, Mich., as a recipe compliance manager. She assisted the recently acquired Gerber business with the integration to Nestlé nutrition requirements.
In fall 2011 Hawkins settled into her current job with the material and recipe management team in Switzerland.
Hawkins credits her SDSU education, particularly in the areas of manufacturing and science, for propelling her career to where it is today.
"SDSU provided me with the right skill set to succeed and for that I'm very thankful. I have been quite fortunate to be able to work across a diverse range of jobs from developing a product to developing software programs used in food factories around the world."
Kyle Johnson