Faith Cahalan, a 1992 Distinguished Alumna, died Nov. 12, 2013, at Avera Hand County Memorial Hospital in Miller.
Cahalan, 84, of Miller, was born Nov. 9, 1929, to Harry and Selma Martens. She was raised in the Wessington area and graduated from Wessington High School. Her involvement in 4-H activities began early in life with her mother being a 4-H leader.
Cahalan received a bachelor's degree in home economics education at South Dakota State College in 1951. She did postgraduate work at Colorado State University and North Dakota State University.
Cahalan began her career as a home economics teacher in Canistota for one year. She also was an assistant home economist for Beadle County for one year.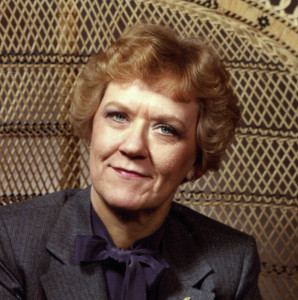 Cahalan began her lifelong career as an Extension home economist in Miller in June 1952.
On Oct. 24, 1954, she married William D. Cahalan in Miller.
She was the first woman to be inducted into the South Dakota 4-H Hall of Fame and was a Spirit of Dakota nominee. She also received the Distinguished Service Award from the National Association of Extension Home Economists and the Outstanding Senior Home Economist Award from the South Dakota Home Economists Association.
Cahalan was a former president of the National Association of Extension Home Economists and held several other leadership positions with that organization.
She was instrumental in organizing Meals on Wheels in Miller, the Hand County Senior Citizens and Central Plains Area Council. She also held leadership positions in developing the Miller Housing Authority, the Miller Community Forum and the Miller Economic Corp.
Survivors include her brother Harry (Judy) Martens, Rapid City; a sister-in-law Elaine Martens, Huron; and five nieces and nephews, three great-nieces and nephews; and five great-grandnephews and nieces.
She was preceded by her husband, Bill; a sister, Delta Martens; and a brother, Francis Martens.