James Doolittle, with 32 years of experience in the world of research, began working June 22 on a full-time basis as associate vice president for research. He held the position on an interim basis for two years.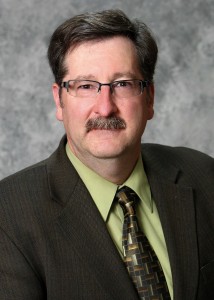 Since 2004, Doolittle has served as director of the North-Central Sun Grant Center, where he annually has managed a $57-million research portfolio on bioenergy with more than 75 subcontracts. The center oversees the Sun Grant Initiative, which is a national network of land-grant universities and federally funded laboratories working to establish a bio-based economy.
As associate vice president for research, he will lead the Office of Research and Sponsored Programs. Doolittle will retain his rank of professor in the Department of Plant Science but no longer will have teaching duties.
Prior to coming to SDSU in 1991, Doolittle worked in the Texas A&M University Soil and Crop Sciences Department. He earned a bachelor's degree in agronomy/crops and soils from Purdue University in 1982. He received both his master's degree in 1986 and Ph.D. in 1991 from Texas A&M.