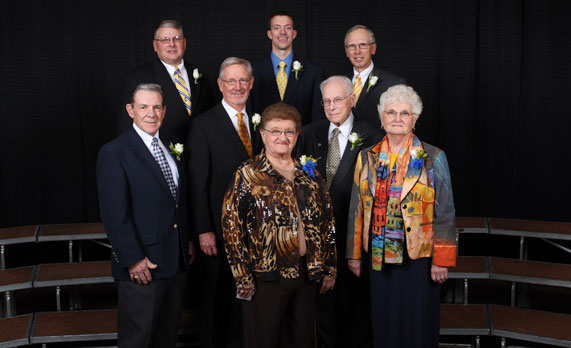 American scientist W. Edwards Deming wrote, "If you do not know how to ask the right question, you discover nothing."
However, queries to the Class of 2011 Distinguished Alumni revealed there is plenty to discover. Each  member of the group tackled one question in its area of expertise and produced some interesting observations.
Following a brief introduction, here are the alums' responses to a question tailored to their knowledge base.
Harold Bailey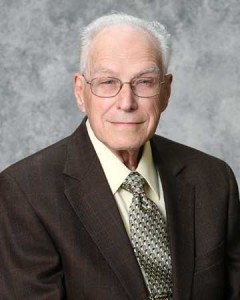 Brookings
Non-Alumni Award for Service to South Dakota
Bailey arrived on campus in 1951 as a new pharmacy faculty member with a doctorate from Purdue University. He left in 1985 as vice president emeritus of Academic Affairs.
He became the chief academic officer at State in 1961. No one has served longer in that position than Bailey. He carried out his work with such distinction that on his final day Governor Bill Janklow designated it as Harold S. Bailey Jr. Day in South Dakota.
A new residence hall was named after Bailey in 1994 and this fall his name was transferred to Bailey Rotunda, one of the primary academic buildings on campus.
So we asked—
As the framework for higher education continues to change, how will administrators have to adapt?
Even in times of change, the department head remains as the fundamental unit in the administrative chain. They are the means of interaction between the policies of governing bodies and top administration, and the faculty.
As such, we must develop a process for encouraging and training those members of our faculty that have the disposition and qualities of leadership to enter this part of the administrative team.
A strong administrative foundation at the department level can assist the institution in accepting change that is necessary and important rather than change that is the fleeting product of a societal whim.
Betty Belkham
Flandreau, Class of 1991 (master's)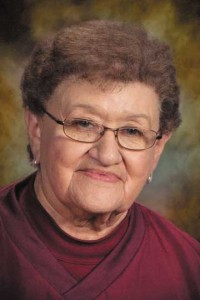 Service to Education
A life-long educator, Belkham has been superintendent of the 300-student Flandreau Indian School since 2000.
She is known for collaborating with outside entities, including SDSU, as well as securing grants to strengthen the seven-day-a-week boarding school. The school brings in students from tribes throughout the central and western United States, and Belkham is known for meeting the diverse needs of those students.
The former Flandreau Public Middle School teacher is credited for initiating the Flandreau Indian Success Academy partnership with SDSU.
Belkham was named Outstanding Native American Woman Educator for South Dakota in 2002.
So we asked—
What will it take for more Native Americans to choose teaching as a career?
There needs to be cohorts developed with selections of different people from different tribes to support each other. These programs should have the funding to assist with the tuition and travel associated with obtaining a degree.
Many times there are Native people who are interested in obtaining their education but with the responsibilities of life, and perhaps already having jobs to support family, they have no ways and means to make it happen.
The cohort program would include support for summer school as well as classes online or meeting in groups at a designated community college during the school year.
Reid Christopherson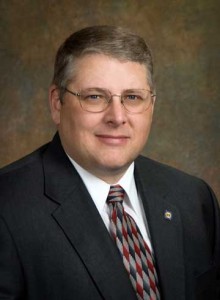 Garretson, Class of 1982
Service to South Dakota
Christopherson, executive officer of the 114th Fighter Wing in Sioux Falls, has nearly thirty-seven years in the Air Force and Air National Guard. But he hasn't let his extensive contributions to country crowd out a commitment to community service.
His name has been associated with a bevy of civic organizations. But most notably, Christopherson, of Garretson, has been involved with Boy Scout activities since the early 1970s and has received virtually every participant and leader award the 101-year-old scouting group offers.
As an Eagle Scout, Reid has always strived to give back to scouting as a cubmaster, scoutmaster and commissioner.
So we asked—
In the video game world that youngsters live in now, how can Boy Scouts be an attractive organization to this generation?
For more than 100 years, Scouts have been having the time of their lives making new friends and learning new things in an environment designed to help them succeed. Boy Scouts prove themselves in an environment that challenges their courage and tests their nerve.
After they've been given the proper guidance from those with experience and know-how, they take their own lead, going places they've never gone, seeing things they've never seen, and diving into the rugged world of outdoor adventure, relying on teamwork and character to accomplish what everyone else thinks is impossible.
Arlo DeKraai
Tulsa, Oklahoma, Class of 1970
Professional Achievement
A civil engineering graduate from Brookings, DeKraai has become a symbol of industrial success.
During his career, he founded ten companies and was involved in more than fifteen acquisitions and startup divisions.
In 1994, he founded Integrated Service Company (InServ), a Tulsa, Oklahoma-
based downstream oil and gas construction, turnaround, maintenance and turnkey
projects company.
As chairman, president, and CEO, InServ was transformed into a global leader, working in more than fourteen countries with more than $400 million in revenue. He expanded its ownership to include eighteen employees, and its stock rights program enabled an additional 139 employees to participate in the proceeds of its 2007 sale.
So we asked—
Corporate America has been painted as greedy. What will it take to change that perception?
Greed is such a natural basic human failure. Of course, corporate America is guilty of greed and we have plenty of examples of these failures. However, I think these examples that make the headlines are only a small percentage of what corporate America stands for.
There is so much good that comes from capitalism, all of which has made the world a much better place. We must give credit of our progress to corporations for the development of clean usable water sources, the more efficient use of our fossil fuels, the development of alternative energy sources, and the way we communicate with the Internet.
The only solution is communicating "the glass has water in it!" Quit looking for the full glass and the perfect world; it is not out there!
JoAnn Olson Goodale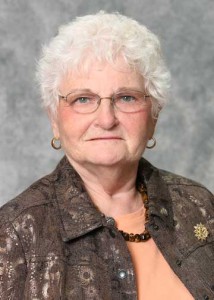 Pekin, Illinois, Class of 1959
Professional Achievement
After working fourteen years as a hospital nurse, Goodale took off a couple years to be home with her children, and then returned to the nursing field in a role that made her an expert as a senior rehabilitation nurse for major insurance companies.
Her knowledge of assessment and treatment procedures and discharge planning in trauma cases has gained her the respect of litigators, her employers, and the Illinois Head Injury Association, which gave her a Special Friend award.
SDSU College of Nursing Dean Roberta Olson called Goodale "a leader in the area of rehabilitation of patients who have suffered catastrophic injuries."
So we asked—
Given the turbulence in the waters of health care, are long-term rehabilitation patients more likely to be lost at sea?
Many long-term rehab patients have cognitive issues that inhibit their ability to understand and make the necessary changes for their care.
It is my opinion that long-term rehabilitation patients need an advocate or case manager to assist them in obtaining appropriate and needed treatment.
In other words, they need someone to row their boat in these troubled waters. It is essential that the advocate is someone who has medical knowledge as well as an understanding of the systems of programs available to determine where the patient can receive the best needed care at a cost that can be provided.
Jeffrey L. Nelson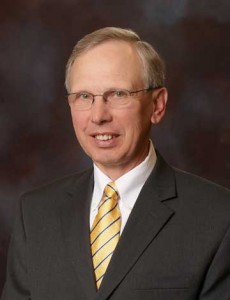 Lake Madison, Class of 1971
Professional Achievement
Nelson started work for East River Electric Power Cooperative after he finished his three and one-half-year commitment to the U.S. Army in 1974 and has been there ever since, being promoted to general manager in 1990.
He has been a strong supporter of renewable fuels development in the state and played a key role in establishing the South Dakota Value-Added Agricultural Development Center.
East River Electric is a wholesale power cooperative providing electricity to twenty-four retail electric cooperatives and one municipal retail electric system, which in turn serve more than 92,000 homes and businesses in forty-one eastern South Dakota counties and twenty-two counties in western Minnesota.
So we asked—
What will it take to create a transmission system needed to fully serve South Dakota's wind energy potential?
South Dakota has 784 megawatts of installed wind generation and an estimated potential of 882,400 megawatts, the fifth highest in the nation. Today, South Dakotans use about 3,500 megawatts of electricity. If South Dakota wind is to be captured, new, out-of-state markets and billions of dollars of new transmission assets must be developed.
A major initiative defining more than $5 billion of new transmission assets in primarily Minnesota and Wisconsin was expected to be approved in December. These assets, which are scheduled to be completed by 2020, offers South Dakota the opportunity to export almost 1,000 megawatt of new wind resources to new markets.
The key to capturing this opportunity is a renewed commitment of the private and public sector in South Dakota to develop a "business case" to turn this opportunity into reality.
Dustin Oedekoven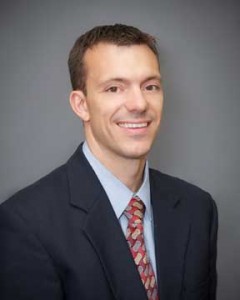 Pierre, Class of 2000
Young Alumni
In less than 10 years after receiving his bachelor's degree, Oedekoven earned his doctorate of veterinary medicine and became the state veterinarian.
Oedekoven, who was raised in Sturgis, joined the South Dakota Animal Industry Board in Pierre as a staff veterinarian in 2003, became assistant state veterinarian in 2006 and state veterinarian in 2009. He oversees a staff of seven other veterinarians and is responsible for protecting the health of livestock in South Dakota.
Russ Daly, an associate professor of veterinary and biomedical sciences, says, "To the best of my research, Dustin is currently the youngest individual serving as his state's top animal health officer."
So we asked—
Do you see signs of a shortage of large-animal veterinarians in South Dakota?
The veterinary profession has been shifting to meet the needs of the livestock industries by becoming more specialized and servicing the industries by species. This is a change from the traditional mixed animal practitioner that was able to serve smaller farms raising multiple species.
While there are concerns over the availability of food animal veterinary services in the United States, I don't think there is a shortage of food animal veterinarians in South Dakota. There are perhaps a few corners of the state where veterinarians are sparse, but overall I find that producers have access to a veterinarian if needed.
Walter Wosje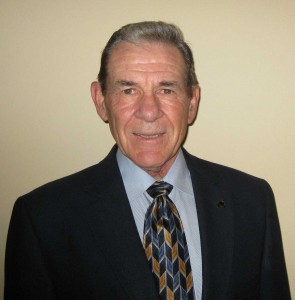 Brookings, Class of 1962
Service to SDSU
Wosje, who became a giant in the dairy industry, has served as a strong supporter and spokesman for the recently completed $9.5-million dairy plant expansion. In fact, he served as emcee for the October 21 dedication of the plant.
In addition to speaking on behalf of the dairy science program to gain additional industry support for the project, Wosje was among the early dairy science alumni to donate to the project. He also has supported the program via a Jackrabbit Guarantee Scholarship every year since 2005.
Dairy science faculty regularly call on him to give guest lectures, and he serves on a committee for faculty recruitment.
So we asked—
With SDSU's new facilities, what additional career opportunities will open up for State graduates?
The new dairy facility has thrust SDSU into a national leadership position in dairy education. This will provide a "sea change" opportunity for our students. They will be "industry ready" upon graduation because of training on new state-of-the-art equipment that is commonly used in today's dairy and food processing operations.
Job opportunities for graduates will be expanded because of more effective training and contacts with industry personnel who have provided equipment and expertise for the expanded dairy plant.
The solid foundation that our students receive will open doors for them to develop successful careers anywhere in the dairy and food industry.