David Chicoine, Brookings, Class of '69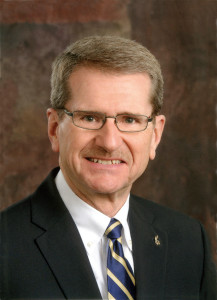 The 19th president of SDSU served as chief executive officer of his alma mater from Jan. 1, 2007, to May 21, 2016. During those nine years, the Elk Point native raised the stature of the university in physical features and appearances as well as its status as a research university and as a key partner for industry all while growing the endowments and gifts to the university. Within the first 18 months of taking office, Chicoine secured a $15 million investment from Avera Health to pave the way for the $51 million Avera Health and Science Center. That remains the single largest gift ever secured by SDSU. Also, he is credited for starting the architecture program and creating the Ness Division of Economics and Management. Other markers of his legacy are spearheading the development of a residential life and dining services master plan, an athletic facilities master plan, and the 2025 Design and Master Plan that resulted in seven new residence halls.
Delvin DeBoer, Sioux Falls, Class of '78/M.S. '80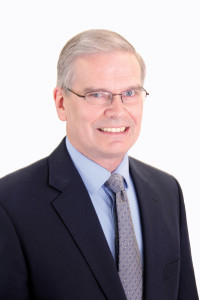 Few are more esteemed in the world of drinking water engineering than DeBoer, who taught in the civil engineering department at SDSU for 33 years and after retiring from his alma mater in 2012 has served as a private practice engineer with Advanced Engineering and Environmental Services, initially in Fargo, North Dakota, and since May 2015 in Sioux Falls. In 2012, the professor emeritus, originally of Corona, was named College of Engineering Researcher of the Year, was made an honorary member of the South Dakota Water and Wastewater Association and received the James Dornbush Award from the association for longevity and service to the Water and Wastewater Association. In 2013, the American Water Works Association presented him its career achievement award. This April, the Jerome J. Lohr College of Engineering honored him as a Distinguished Engineer. DeBoer's current supervisor, Charles Vein, president of Advanced Engineering and Environmental Services, wrote, "I feel we are the envy of the engineering-consulting world having Dr. DeBoer working for us."
David Gilbertson, Lake City, Class of '72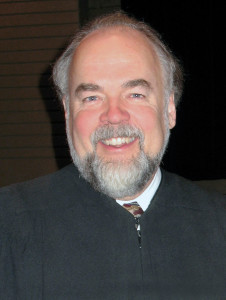 Gilbertson, originally of Sisseton, is the longest-serving Supreme Court Chief Justice in South Dakota history having become chief in 2001. He has dedicated his time as chief justice to improving the judicial system of South Dakota. Among other accomplishments, he has been instrumental in the creation of a statewide system of drug, alcohol and veterans' courts. He was able to obtain passage of the only program in the country to provide financial incentives for attorneys to locate their legal practice in rural counties of this state. In 2014, he won legislative approval for a comprehensive set of laws to protect the elderly from physical, mental and financial abuse. He currently chairs a task force that is seeking to improve the treatment of the mentally ill who come into contact with South Dakota's criminal justice system. During his term, he participated in presentations at the White House, the United States Supreme Court and other national forums.
Karen (Billars) Heusinkveld, Spring Branch, Texas Class of '67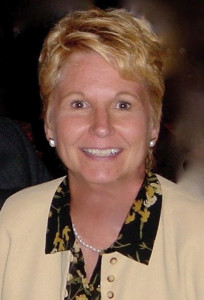 Professor Emerita Heusinkveld spent 25 years at the University of Texas-Arlington, where her scholarship focused on oncology and nursing care for adult cancer patients. The Stickney native also served two six-year terms on the Texas Cancer Council, a governor-appointed position to a state agency that provides funds to improve cancer prevention and early detection. A reflection of her standing within the nursing community is her selection as a fellow in the American Academy of Nursing, the most prestigious honor in nursing. At the time of her induction in 1998, fewer than 1,000 nurses were in the academy. "Whether as a member of our state cancer agency or working with the American Cancer Society in Texas and nationally, Dr. Heusinkveld has never missed an opportunity to advocate for increased funding to help people prevent, detect and treat cancer. Even in her retirement, she still continues to visit national and state legislators to testify," wrote Carol Rice, Extension program leader at Texas A&M.
Laurie (Stenberg) Nichols Laramie, Wyoming, Class of '78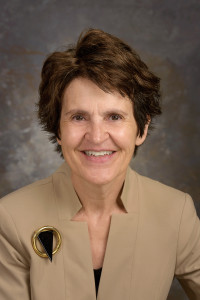 The Colman native spent 22 years in educational administration at SDSU, serving as dean of the College of Family and Consumer Sciences from 1994 to 2009 and provost from 2009 to May 2016, when she became president of the University of Wyoming. The accomplishments of SDSU's chief academic officer included developing a five-year, $10.2 million classroom enhancement initiative to improve 99 classrooms in 23 buildings, chaired a 20-member leadership council that produced the university's current five-year strategic plan, and revamped the campus curriculum process as well as adding three doctoral and five master's programs. In addition, Nichols focused energy and resources on student success, retention and opportunities for American Indian and low-income students to attend and succeed in college. She also has championed accreditation of academic programs, moving the university from 32 in 2013 to 37 today, with many more in process. Before becoming provost, Nichols spent 2008-2009 as interim president of Northern State University in Aberdeen.
Myron Van Buskirk, Sioux Falls, Class of '63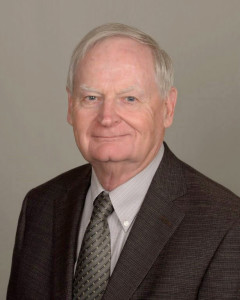 The mechanical engineering graduate from Hitchcock found his career niche in homebuilding, becoming one of the major residential and commercial developers in Sioux Falls with such projects as Bridges on 57th Street, Cinnamon Ridge and Willow Ridge. He started Van Buskirk Companies in 1971 with single-family home construction and within two years opened a truss-building operation in Brandon. The business quickly expanded to include land development of single-family subdivisions. In the late 1980s, the company added commercial construction to its portfolio. By the 1990s, Van Buskirk Companies was doing apartment construction and by the turn of the century had exited single-family home construction and shortly afterward had become a major holder of retail and office properties. Mike Cooper, director of planning and building services for the City of Sioux Falls, wrote, "Myron is more than just a good real estate developer. He is a good caring friend to many in our community."