Eight alums from five decades were honored as the 2014 class of Distinguished Alumni at South Dakota State University prior to Hobo Day.
Those honored at the Oct. 24 banquet:
•    David Anderson, class of 1966, Loveland, Colorado;
•    S.K. Dash, class of 1970/'73, Edina, Minnesota;
•    Leon Ellwein, class of 1964/'66, La Jolla, California;
•    Roxie Romness Foster, class of 1967, Arvada, Colorado;
•    Jake Krull, class of 1960, Watertown;
•    Michael Relf, class of 1988, Durham, North Carolina;
•    Lisa Richardson, class of 1991, Sioux Falls; and
•    Frank Blalark, class of 2002/'04, Lafayette, Indiana.
David Anderson
Service to SDSU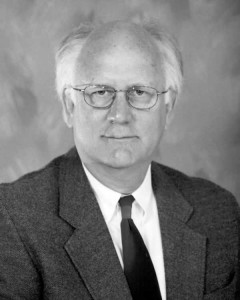 "Few individuals have contributed to SDSU in a more unique or compelling way than David Anderson," said Steve Erpenbach, president of the SDSU Foundation.
That's because Anderson, an animal science graduate, is the sculptor of the 8-foot tall bronzes of Weary Wil (unveiled 2011) and Dirty Lil (2013). They stand duty on the north side of the Student Union, just outside the Hobo Day Gallery.
He undertook the work as a member of the SDSU Foundation, which he has served on for seven years.
S.K. Dash
Professional Achievement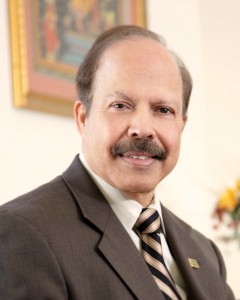 Dash is founder of UAS Laboratories, a leading manufacturer of probiotics with headquarters in Wausau, Wisconsin, and distribution into more than 50 countries.
He started his own probiotic company in Minneapolis in 1979, reintroduced probiotics in the United States and has been a driving force in the growth of the probiotic industry from an estimated $10 million worldwide in 1979 to $31 billion today.
After earning his graduate degrees from State, Dash worked for the State of South Dakota before launching UAS Laboratories.
Leon B. Ellwein
Professional Achievement
Ellwein used his mechanical engineering degree from State to become one of the world leaders in ophthalmology.
An education that began in a one-room country school near Roscoe extended to a doctorate in industrial engineering from Stanford and advanced management training at Harvard. He has provided scientific leadership in eye research projects around the world and has helped develop FDA guidelines.
Currently, he is a special volunteer with the National Eye Institute, National Institutes of Health.
Roxie Romness Foster
Professional Achievement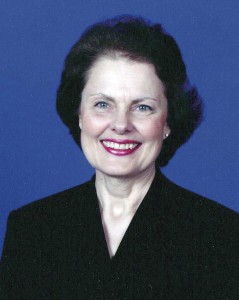 An expert in the assessment and treatment of children's pain, Foster has been principal or co-investigator on more than 20 research studies on pain. Several of those studies have been funded by grants from the National Institutes of Health.
Recently retired, she held a joint appointment from the University of Colorado and Children's Hospital Colorado.
In 2000, she was selected as a fellow, the most prestigious honor in nursing, in the American Academy of Nursing.
At the hospital's pain center, she provided direct pain-relieving care for children with recurrent and long-term pain.
Jacob J. Krull
Service to South Dakota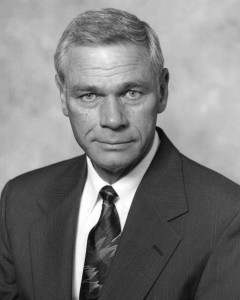 Krull left an impact on his university, his state and his profession.
Krull joined the SDSU Foundation board in 2003 and served as chairman of the board of governors in 2009 and 2010. He was vice chair when the group approved a six-year, $200 million fundraising campaign. Krull kept the board moving ahead despite a severe economic downturn that hit in 2009.
He also had a 26-year career in the South Dakota Army National Guard, retiring as brigadier general in 1989. Also a leader in the insurance business, Krull eventually became president of National Farmers Union Insurance in Denver.
Michael Relf
Professional Achievement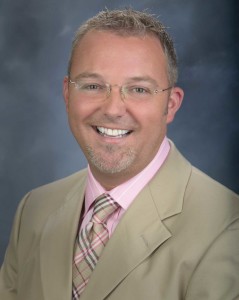 Relf is a nationally recognized HIV/AIDS nurse clinician, scientist and leader.
While serving as president of the HIV/AIDS Nursing Certification Board, he led a successful effort to develop a national certification exam in advanced HIV/AIDS nursing for advanced practice nursing. Relf also worked with colleagues from six southern African countries in the development of the essential nursing competencies related to HIV/AIDS for nursing endorsed by the International Council of Nurses.
For his contributions to nursing, in 2008 Relf was elected a fellow of the American Academy of Nursing.
He now is associate dean for global and community affairs at Duke University in Durham, North Carolina.
Lisa (Lutterman) Richardson
Service to South Dakota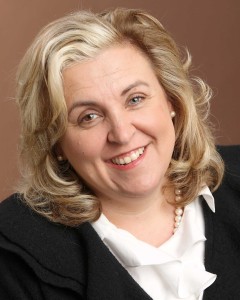 The Brookings native has served as executive director of the South Dakota Corn Utilization Council since January 1997 and the South Dakota Corn Growers Association since October 2000.
During her tenure, association membership has quadrupled, going from 400 to 1,600, and revenue has grown by 1,000 percent. Her oversight of the utilization council includes collection and distribution of a $5 million annual budget.
Richardson was intimately involved in raising money, finding sites, promoting the product and all legislative changes that assisted in growing the ethanol industry.
Frank Blalark
Outstanding Young Alumni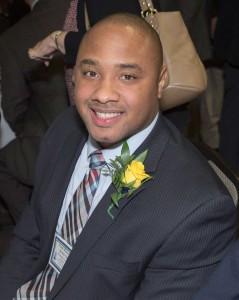 In a span of 10 years, Blalark has gone from minority student recruiter at SDSU to registrar at Purdue University.
The history major worked at SDSU while pursing his master's degree with a specialization in administration of student affairs programs.
After his graduate year at SDSU (2003-04), he spent two years at the University of St. Thomas (St. Paul, Minnesota) in residential life and was at the University of Minnesota from 2006 to 2013 as student services director, associate director in the Office of Registrar, and Office of Registrar director.
On Nov. 1, 2013, Blalark became registrar at Purdue.