The linoleum flooring in Solberg Hall worn thin by generations of students shuffling down the hallways and into the classrooms caught the eye of 1958 civil engineering graduate Jerry Lohr and provided motivation for the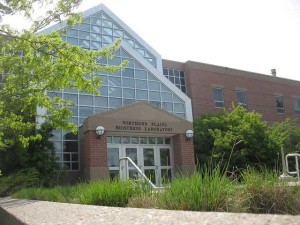 extensive overhaul of the turn-of-the-century building in 2003.
Out-dated conditions in the Printing and Journalism Building helped convince Anson and Ada May Yeager to provide the leadership gifts to expand and renovate that building, named Yeager Hall, in 2001 in appreciation of
their gift.
Faye Tyler Wade, who studied home economics at SDSU from 1939 to 1942, was the lead donor to make possible the modernization of the Faye Tyler Wade Food Laboratory in 2011. Wade spent her career in the restaurant industry, and wanted to provide a modern food laboratory to encourage students to follow in her career footsteps.
While new buildings have certainly been in the spotlight in recent years, these examples point to a significant investment that has been made to reinvigorate buildings that have served SDSU students and faculty well. That trend will not only continue, but grow, under a significant Classroom Modernization Plan being implemented by the university.
SDSU officials are hoping that the growing culture of giving and alumni's loyalty and fondness to existing buildings will help fuel a far-reaching plan to modernize 99 classrooms in 23 different buildings in the next five years.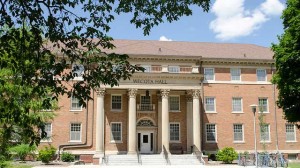 Provost Laurie Nichols led the task force that studied the university's existing space and developed a list of classrooms that would be modernized. The project will require $10.24 million, with half of that funding needed from private donors. University funds will provide the other half.
"This is a plan that makes sense for our university," Provost Nichols said. "First, it restores space in buildings that hold special meaning to alumni and faculty. Second, it is a cost-effective way to address our overall space
needs."
The university has begun work on some of the 19 classrooms scheduled for modernization in 2014. The remaining classrooms are scheduled for upgrades between 2015 and 2018.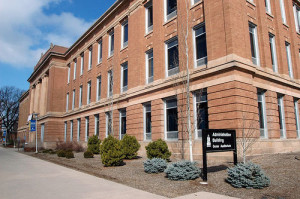 The plan will diversify the types of classrooms to accommodate newer teaching and learning pedagogies. Individuals, companies or groups can be recognized in the room by providing the private funding needed for each modernization. Those opportunities start at $25,000.
Members of the Class of 1964, who were on campus in May for their 50th reunion, are on track to be among the first group of donors to sponsor a classroom modernization.
To learn more about the Classroom Modernization Plan, contact the SDSU Foundation at (605) 697-7475 or (888) 747-7378, or info@sdstatefoundation.org.