South Dakota State University, by virtue of federal, state and territorial legislation since the mid-19th century, is a land-grant institution "accessible to all, but especially to the sons of toil," according Justin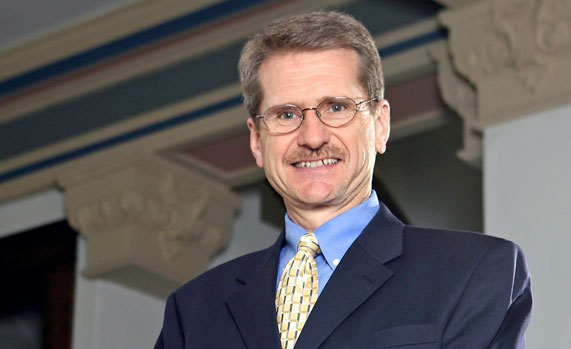 Morrill, the author of the original federal legislation. These colleges and universities, by statute, were required to offer academic programs in agriculture, engineering, military education and the liberal arts.
The concept of a public higher education system for the working class has been attributed to Jonathan Baldwin Turner, a faculty member at Illinois College in the mid-19th century. The congressional delegation from Illinois first proposed the idea in the nation's capital, and those lawmakers sought an eastern colleague to advance the plan. Morrill, then representing Vermont in the U.S. House of Representatives, introduced a bill in 1857 and moved it through Congress in 1859. Stopped initially by a presidential veto, Morrill brought back the measure in 1861 with a few changes.
The Morrill Act passed both chambers the following summer as the Civil War was fought in Virginia. Signed into law by President Abraham Lincoln on July 2, 1862, the Morrill Act provided an incentive to states to establish public higher education institutions that taught agriculture, mechanical arts and military tactics, "without excluding other scientific and classical studies," as described then, to the children of common people.
This year, land-grant institutions from coast to coast are recognizing the 150th anniversary of this landmark federal legislation. Ironically, Morrill himself never attended a college or university.
Much has changed since the Morrill Act was signed in 1862. The original land-grant institutions in every state have become modern teaching and research universities that have advanced the growth and development of the nation.
Later legislation has extended the land-grant designation to 18 schools in the former Confederate states in 1890, those known as Historically Black Colleges and Universities, and to 33 tribal colleges in 1994 — a recognition of the commitment to the ideals of the Morrill Act and our continued aspirations to provide access to higher education for all people.
As you will read in these pages of State magazine, the sesquicentennial celebration at South Dakota State University, scheduled exactly 150 years from the exact date of the Morrill Act signing, will kick off a set of events during the next academic year that are intended to recognize an idea that changed American society and opened doors to higher education.
David L. Chicoine, Ph.D.
President
Class of 1969